The annual Mallow Tri Club Awards took place on March 5th 2022 in the Arches Bar Mallow. 
These awards are to celebrate the fantastic work our members do throughout the year and is a great way for everyone to get together and catch up. All members are welcome to these awards. 
A full list of the winners on the night is listed out below.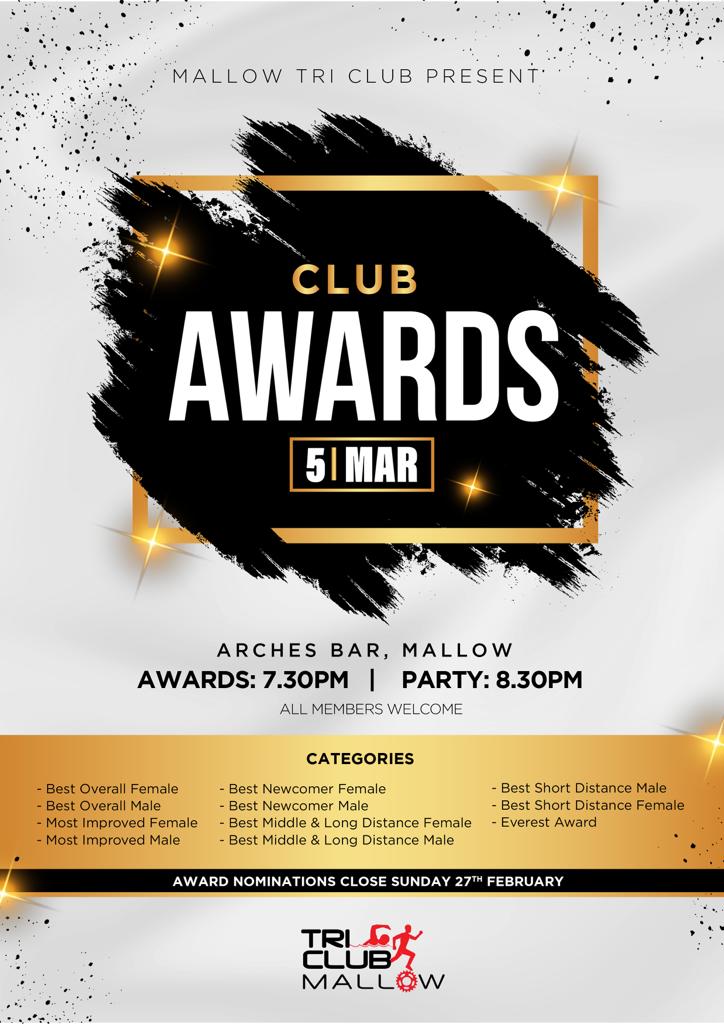 Best Middle & Long Distance Female
Best Middle & Long Distance Male
Best Short Distance Female
Everest Awards Special Mention
- Roisin O'Sullivan (Blackwater Tri Club) -